Your house is your castle, and your kitchen is the heart of it. It's a place for you to relax, cook and entertain friends and family. But like any other room in the house, it can get boring after a while. But don't worry! We have some affordable ways to update your kitchen without breaking the bank:
Swap out drawer handles.
You can find affordable drawer pulls at hardware stores, as well as online. You can choose to keep the existing handles and just add a new color or style, or you can replace your existing handles with stylish new ones!
Add smaller pieces of art.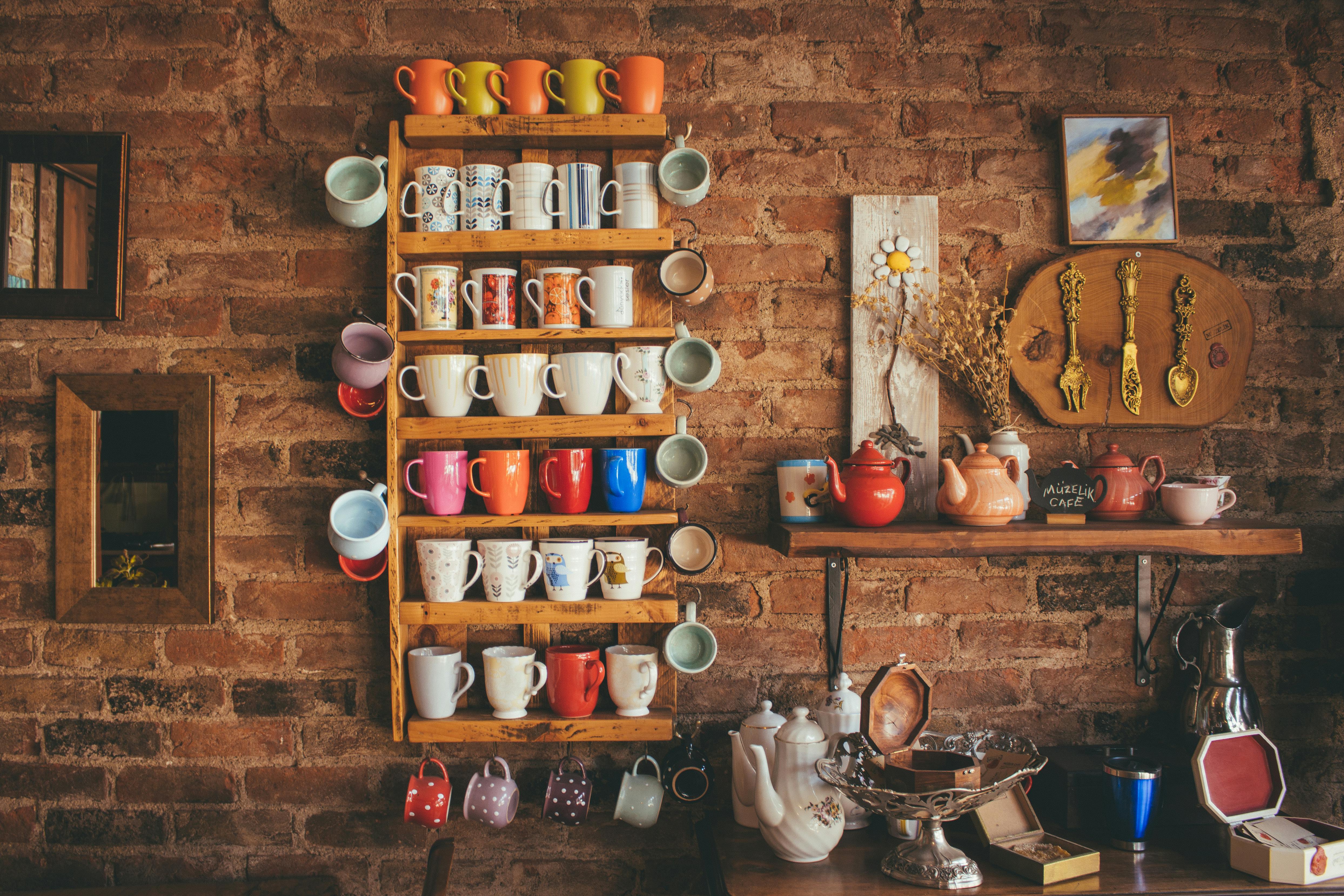 If you're looking for a way to make your kitchen more stylish without breaking the bank, look no further than art. A small piece of art doesn't have to be expensive; it just needs to fit with your style and personality.
Here are some tips on how to find affordable pieces of artwork:
Choose something that fits your space. If you want a piece of art in an awkward spot, like an area above the doorway between two rooms or above your sink, don't buy anything too large—it will just clutter up the space and make it feel smaller. If there's already a lot going on in one area, try hanging several smaller pieces together instead of one large one.
Pick something that reflects your personality. It's easy enough for anyone to buy generic artwork because it looks nice in their home—but why settle for generic when there are so many options out there? Are you into nature? Do you like bright colors? Artwork can reflect who we are as people while also giving us something beautiful (and often meaningful) to look at every day!
Switch out your lighting.
Swapping out store-bought light bulbs for dimmer switches is a quick and easy way to get more romantic lighting in your kitchen. By using dimmer switches, you can control the brightness of each bulb separately, which will allow you to create different moods depending on what kind of meal or event you're hosting. If you're looking to save money on your electric bill, LED lights are also a great option because they use much less energy than traditional light bulbs without sacrificing too much brightness or color quality. You can even use LED lights as track lighting above countertops or cabinets for extra functionality and style! Another alternative is under cabinet lighting - this adds an elegant touch but doesn't require any major installation work since it's hidden from view once installed
Use towels to add color and pattern.
Towels can be an affordable way to add color and pattern to your kitchen. They're also a great way of adding a splash of color, a touch of pattern, some texture and some luxury or fun depending on the style you choose. You may also want to consider towels as a way of adding personality and interest in your room because they make great accessories when hung on hooks or over railings.
Click here to see our kitchen towel pick.
Paint the inside of your cabinets.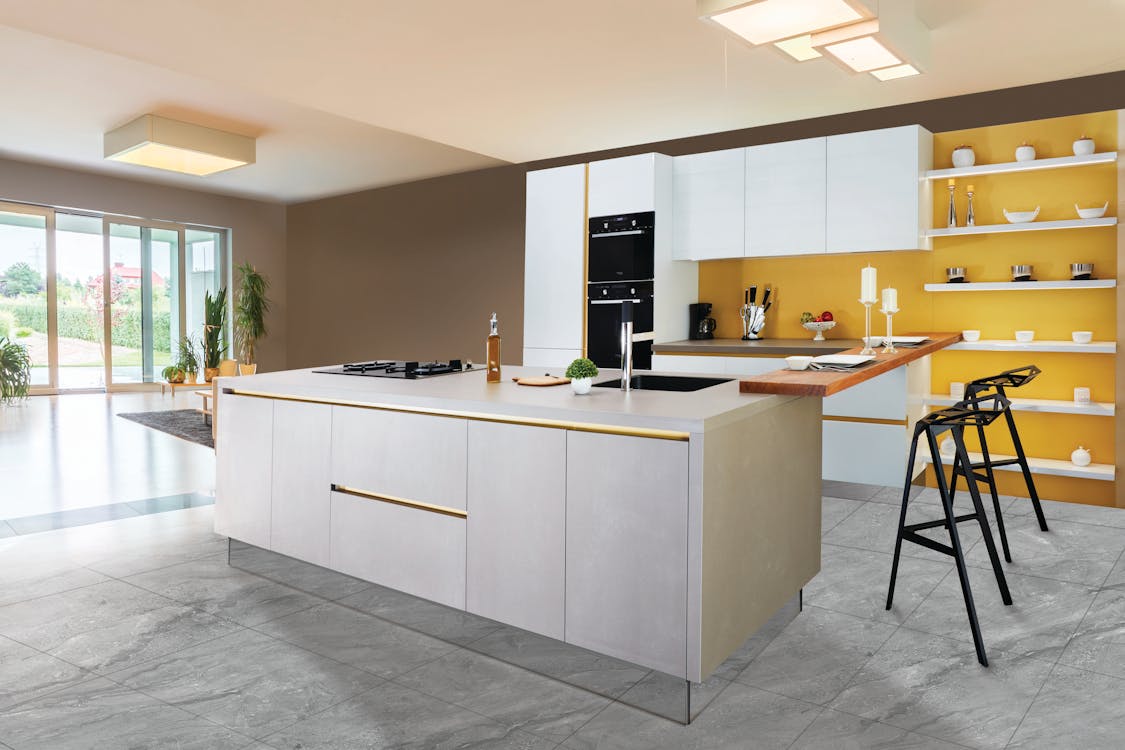 If you're looking to add a burst of color to your kitchen, consider painting the inside of your cabinets. The process is pretty simple: Dampen the paper covering your existing cabinet doors and drawers with a wet cloth, then paint over them using some of the same methods as when you would paint an outdoor fence or wooden deck. If you want to make it more permanent, use latex paints that are designed for indoor use (they are typically low-odor), which makes them easier to clean up and less likely to peel in high-traffic areas like kitchen cabinets.
If you want something more subtle than painting everything white or black, pick a shade that complements other parts of your home—like if there's a lot of blue in one wall color but not another room then choose yellow instead since it can go both ways without making everything look too busy - just make sure it's still bright enough so people don't miss something important like boiling water on its way out!
Add a backsplash or change your existing one.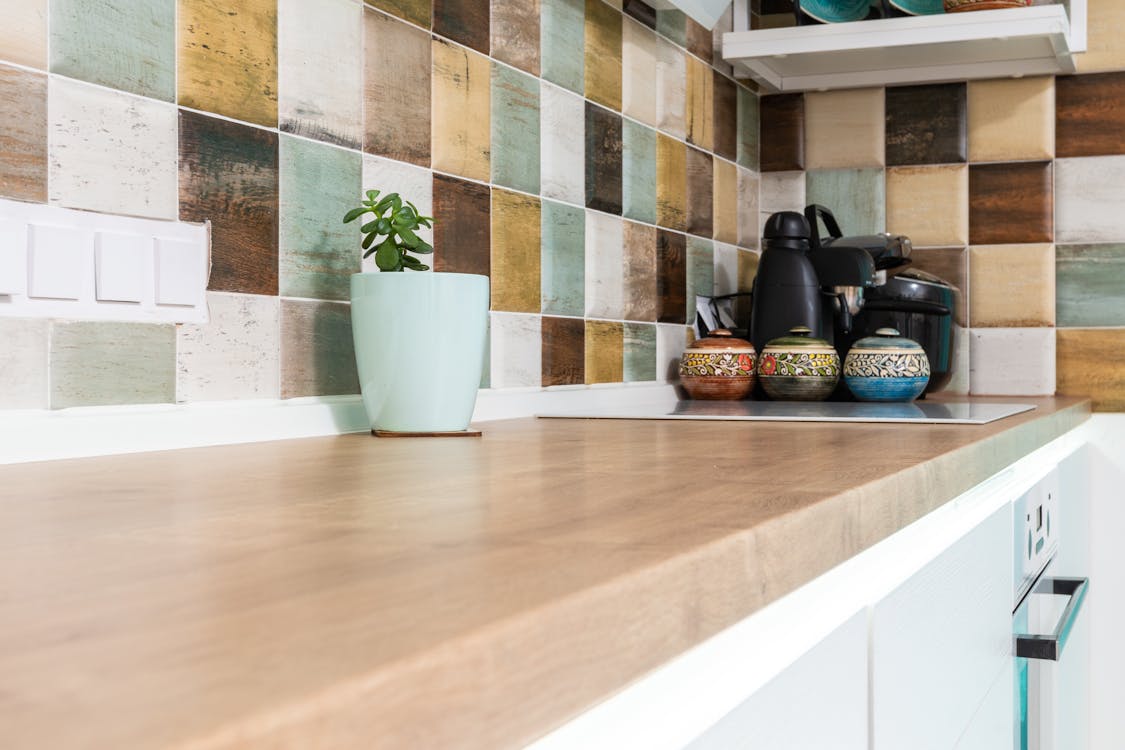 The backsplash is an affordable way to add color and texture to your kitchen. You can choose a color that matches the rest of your kitchen or one that stands out. The material you use depends on how much maintenance it needs, as well as how long it will last. If you want something easy to clean and maintain, choose glass or ceramic tile; if longevity is more important to you than ease of care, go for marble or granite instead.
If you are going with glass tiles (or any other kind), make sure that they have been sealed so they don't stain easily. If they aren't sealed yet, do so before grouting them!
Update your hardware.
Replace cabinet knobs and pulls. If you're feeling really bold, grab a drill and attach new hardware directly to the cabinets themselves. If that sounds like too much work, stick with drawer pulls or handles instead—just make sure they match in style and color.
Replace drawer pulls. Like cabinet knobs, these can be updated without changing out any other pieces of your kitchen's hardware (most of the time). You may need a few different sizes if your drawers aren't uniform, but overall this is an easy way to make a big impact on appearance without spending too much money or doing much work at all!
Replace drawer handles. Again with these handy little items: just pick up some new ones for your drawers for an instant transformation! They come in all shapes, sizes, colors and materials so there are plenty of options available depending on your taste—just be sure not to match them up too closely since this can look tacky rather than stylish if done incorrectly.*Upgrade sink faucet & light fixtures.* If there's one thing most people notice first when walking into someone else's home—it's probably their faucets! So if yours are looking old or worn out then now is definitely the time they need updating before guests start noticing how dated yours looks compared theirs (which will inevitably happen sooner rather than later). Don't worry though because updating these items doesn't have
Not all updates have to be functional.
If you're looking to update your kitchen, don't be afraid to prioritize aesthetics over function. Aesthetics are just as important as function in a kitchen and can be achieved with the right mix of hardware and fixtures. Take, for example, a ceiling light fixture with an exposed bulb or a pull-chain switch that makes no sense when it comes to functionality but adds a touch of vintage appeal—these can work well in any home because they aren't solely functional (they actually do do something) but also add something visually interesting to the room.
Another option is replacing old cabinet knobs with ones that match your current décor better: if you want something modern and minimalistic but don't want anything flashy or tacky looking, I recommend choosing simple knob styles like these ones from Ikea ($3 each). If your cabinets are currently made out of wood (or some other material), these will also give them a sleeker look than traditional levers would provide by hiding them behind doors where they'll never get noticed anyway! And if you're worried about price point being an issue--don't worry; these things only cost $3 each!
Updating your kitchen doesn't have to break the bank!
There's no need to go out and spend thousands of dollars on new appliances or countertops. You can update your kitchen for less than $500 and make it look like a million bucks!
Adding a pop of color in the form of an accent wall, rug or pendant lights will give your space some life and make it feel fresh. Just remember that you don't have to go overboard; too much color can be overwhelming. Consider sticking with complementary colors (for example, blue/green or yellow/orange) so that it doesn't look like a rainbow exploded in your kitchen!
If you've had the same faucet since back when dinosaurs roamed the earth (or whenever), upgrading is probably on top of your list—and there are tons of options now that match any style of décor. If replacing isn't an option right now but adding is feasible, consider adding an updated knob set or matching towel bar instead!
Add some plants! They'll help spruce up any room while also purifying the air quality inside—and they're great at making people happy while they cook up delicious meals in their kitchens :)
Conclusion
I hope that this post has given you some ideas of how to update your kitchen without spending a fortune. There are so many affordable options on the market today, and I can't wait to see what else is in store for us!
Do you want to add a splash of color to your kitchen? Click here to see our  towel collection.