There are lots of ways to make your kitchen feel more modern and cool, from adding a backsplash wall to painting your cabinets. But you don't have to go overboard with all the trends in order to make your kitchen pop. Simply adding a few fun decorating ideas can give your space a whole new look—and it doesn't take much effort!
Paint your kitchen island a bright color.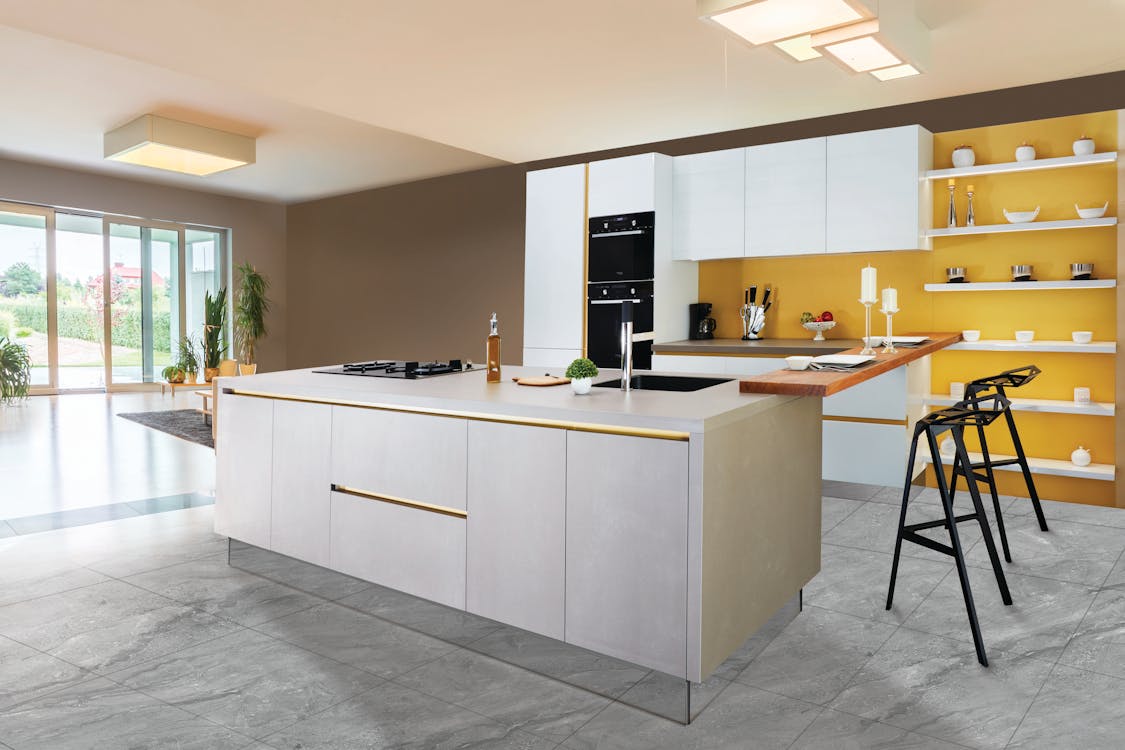 The kitchen island is the focal point of your kitchen, so make sure it stands out. A bright color will not only make the island more visually appealing, but it will also help you keep track of your cooking utensils and cookbooks. If you don't want to paint an entire wall in a bold hue like red or green, then just use a small section on one side of the island—this way you can keep things consistent while still making a statement!
If you have no idea how to choose between different colors or what would go well with the rest of your kitchen decor, check out some online color schemes. You can even ask family members and friends for their opinions. Just remember: The key here is to be creative!
Give your kitchen island legs.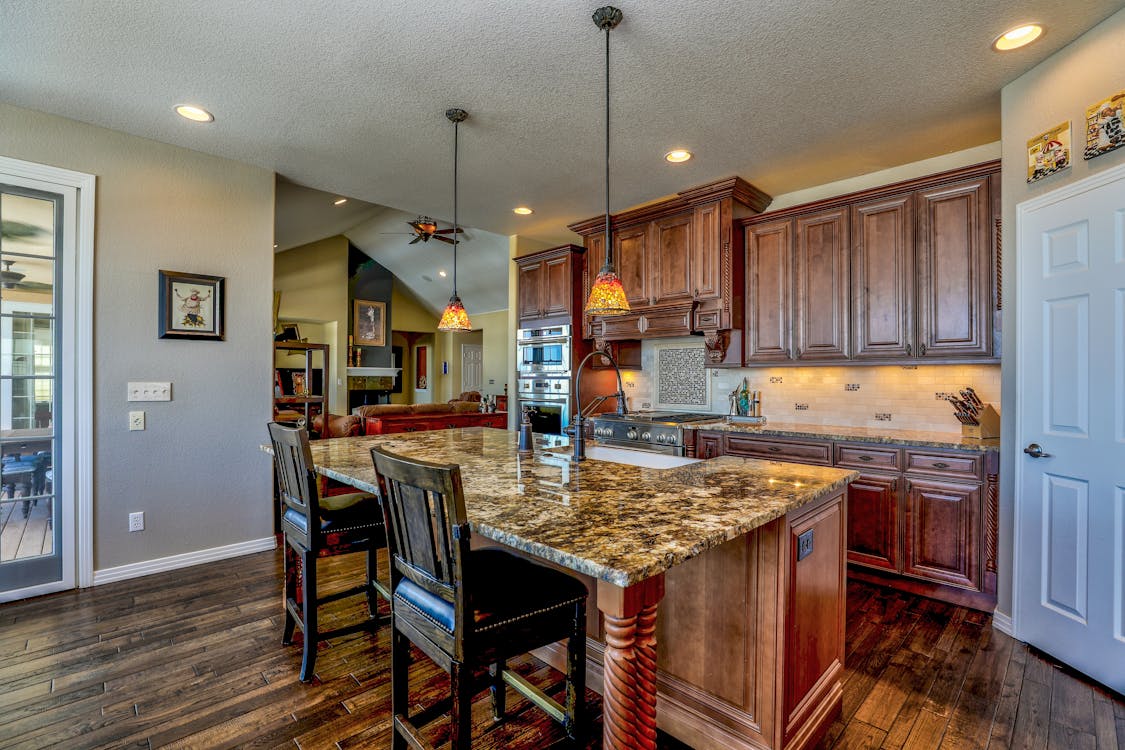 Kitchen islands are great for a number of reasons. For one thing, they're heavy, which means it's not a good idea to move them around too often. But that doesn't mean you can't turn them into other things! For example:
If you have an island with four legs and the top is removable (or vice versa), you could easily turn it into a dining table. Just slide the top piece off and place two chairs on either side.
If you have an island with four legs and the top is fixed in place—say, because there's no room anywhere else in your kitchen—try turning it into a bar by placing stools around its perimeter or adding some sort of storage underneath so that people can reach their drinks without having to lift themselves up on chairs.
You could also use your island as both storage space and countertop by installing some shelves underneath its surface so that everything gets out of sight yet remains within reach when needed (and don't forget those baskets!). Now all those appliances won't be taking up precious real estate throughout your kitchen anymore!
Swap out cabinet hardware for pretty ceramic knobs.
If you're looking for a way to turn your kitchen from drab to dreamy, ceramic knobs are a cheap and easy way to do so. They're not only more attractive than the plastic ones that come with most cabinets, but they can also be found at most hardware stores and installed by anyone with basic DIY skills.
You can find ceramic knobs in all sorts of styles and colors—some are modern, some are traditional; some have flowers on them, others feature geometric shapes. You could even add one or two mismatched knobs if you want something really different! Once you've decided which style works best for your space (and budget), it's time to get shopping!
Choose a bold wall treatment for the backsplash.
You can choose a number of different wall treatments. From subway tile to glass mosaic, there are plenty of options to choose from. It's important to remember that your backsplash (the area behind your sink) will be on display and exposed for all the world to see, so it's worth taking some time to find one that suits both your style and needs!
After you've decided on a material for your backsplash, you'll need some help installing it. If you're handy with tools yourself, this may be an easy DIY project for you. If not, it might be worth hiring someone else's services or buying pre-fabricated tiles instead. Either way is fine—it just depends on how much time and effort you want to put into making this happen! Don't worry too much about installation; most materials come with instructions included in their packaging so there shouldn't be any problems getting them up onto those walls safely!
Opt for open shelving for a modern feel.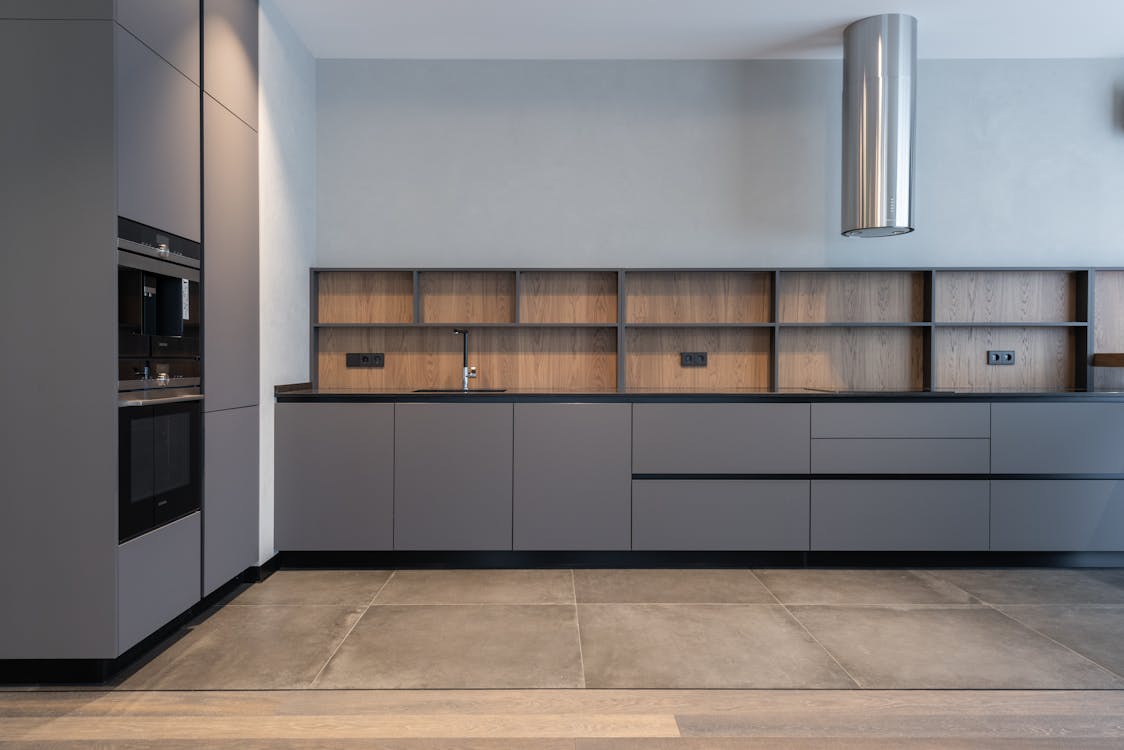 Open shelving is one of the best ways to showcase your dishes and decorate your kitchen at the same time. It can also be used to store other items, such as cookbooks, spices and herbs. Open shelving helps you organize your kitchen by giving you some extra storage space!
There are many different styles of kitchen shelves to choose from. You can opt for open shelving, which allows you to display your dishes and decorate your kitchen at the same time. This type of shelf is great for storing cookbooks, spices and herbs as well. Another option is closed shelving, which gives you extra storage space without taking up much visual real estate in your kitchen.
Install undercabinet lighting to really show off your countertops.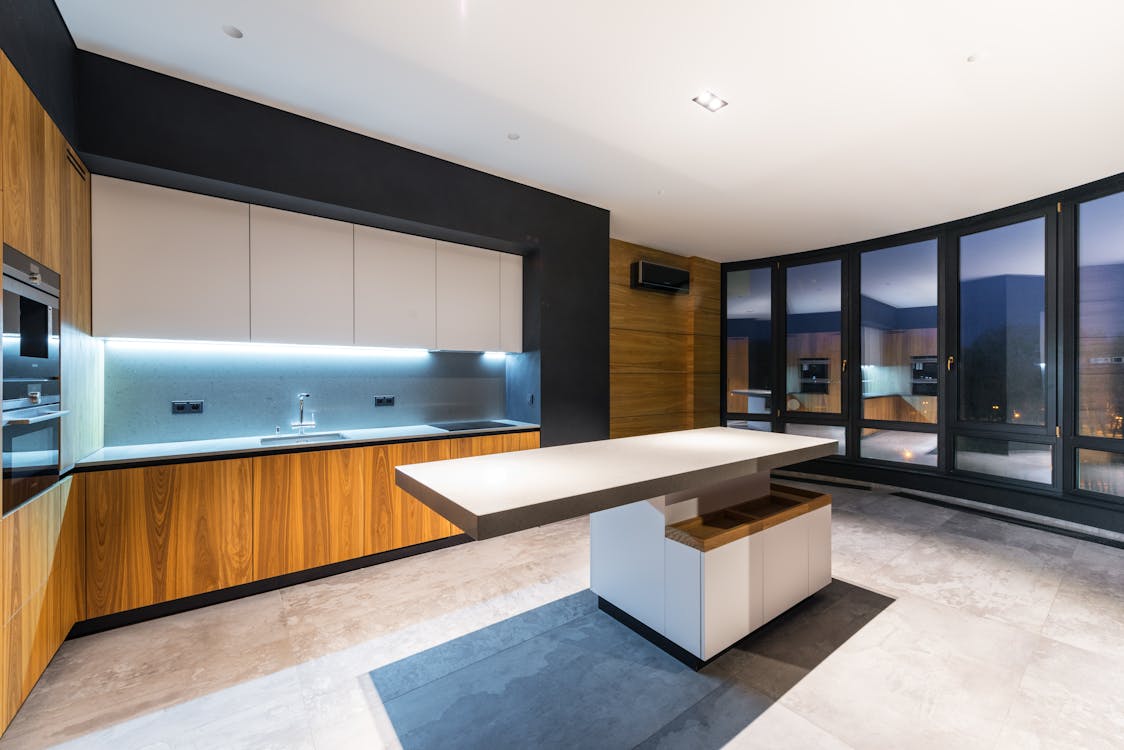 Next time you install new countertops, make sure to think about how you can show them off by installing undercabinet lighting. If your kitchen is small and you don't have any space for this type of lighting, consider replacing your existing fixtures with pendant lights or invest in one of those LED strips that are becoming so popular these days.
For those with the luxury of having a large enough kitchen, we recommend installing at least three undercabinet lights: two on either side and one underneath the sink. It's important to have ample light because if it's too dim, it won't do much for your counters—and if it's too bright (sometimes called "overlighting"), then shadows may be cast on the counters themselves where no one wants shadows!
Combine stones and wood into a kitchen island that doubles as a table.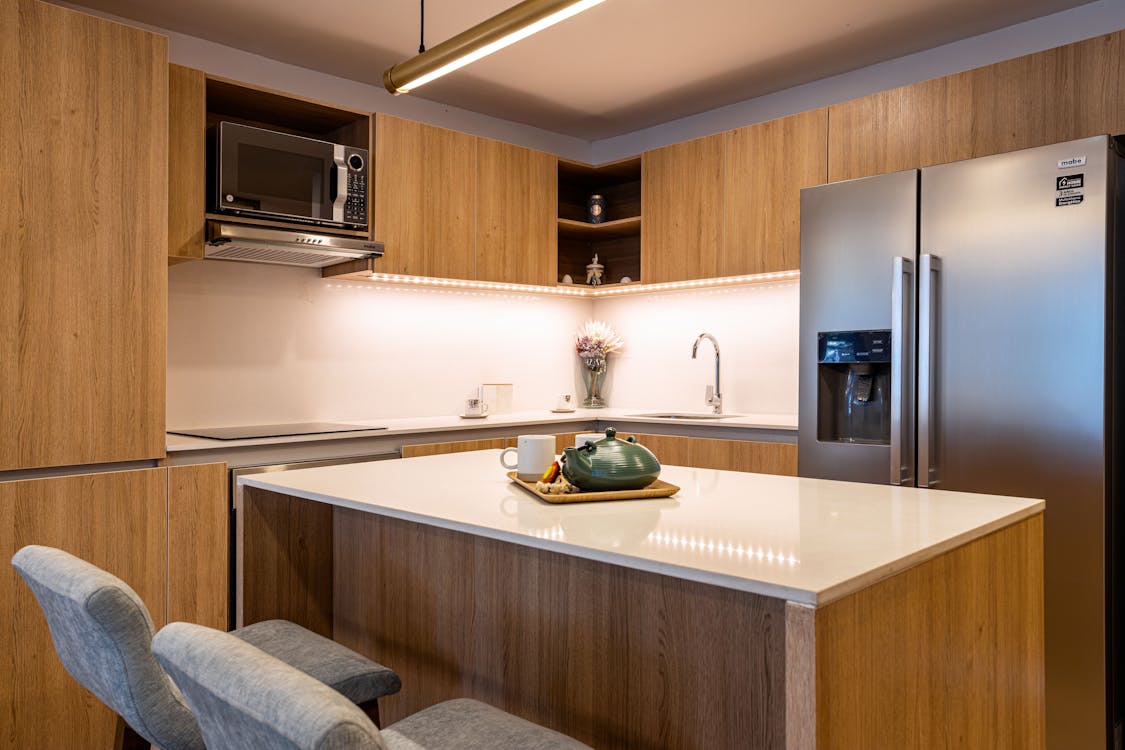 Combine stones and wood into a kitchen island that doubles as a table. You can use this idea to create an extra-large kitchen island or small side table, depending on the size of your home, and the size of your budget. A simple way to do this is by shopping at home improvement stores for unfinished wood pieces (such as pre-cut boards) in various sizes and shapes, then finding rocks that complement your style and using them as accents on top of the wooden surface. If you're looking for something more elaborate than just one large piece of wood with rock accents all over it, consider combining multiple types of rock with each other in different colors and textures—this will give you an interesting look while still keeping things very simple!
Use natural materials like stone or driftwood throughout the bathroom instead of tiles or paint colors because they're timeless styles that have been popular since ancient times."
You can do cool things with your kitchen if you want to!
If you want to make your kitchen an amazing, one-of-a-kind area that is perfect for entertaining, we have some ideas for you.
Paint it a bright color. You can give any room in your house a fresh new look by painting it a new color. Painting your kitchen bold red or turquoise will add instant personality and create an eye catching space.
Give the island legs. If you have an island in your kitchen that doubles as seating, consider giving it legs so that it doesn't feel so bulky and awkward in the middle of the room!
Switch out cabinet hardware for pretty ceramic knobs. It's inexpensive and easy to switch out cabinet hardware with something more decorative (and prettier than plain steel). This will also help keep things organized when cooking because everything has its own spot on the door!
Choose a bold wall treatment for the backsplash instead of standard subway tiles or stone slabs—something like this would be beautiful!
If you've been feeling a little bored with your kitchen, we hope this list has given you some inspiration for ways to shake things up. The best part about these suggestions is that they don't take a fortune or a ton of time to implement. You can try one or two of them at once and then move on to another if you don't love the result, but no matter what your budget or time frame looks like, there are always creative ways to make your space feel fresh again!