If you have a small bathroom, you may be tempted to just put up with it. But there are ways to make your small space feel more like the spa retreat it should be! Luckily, we've got some tips on how to make a small bathroom feel bigger and more luxurious.
Decide on the layout you want.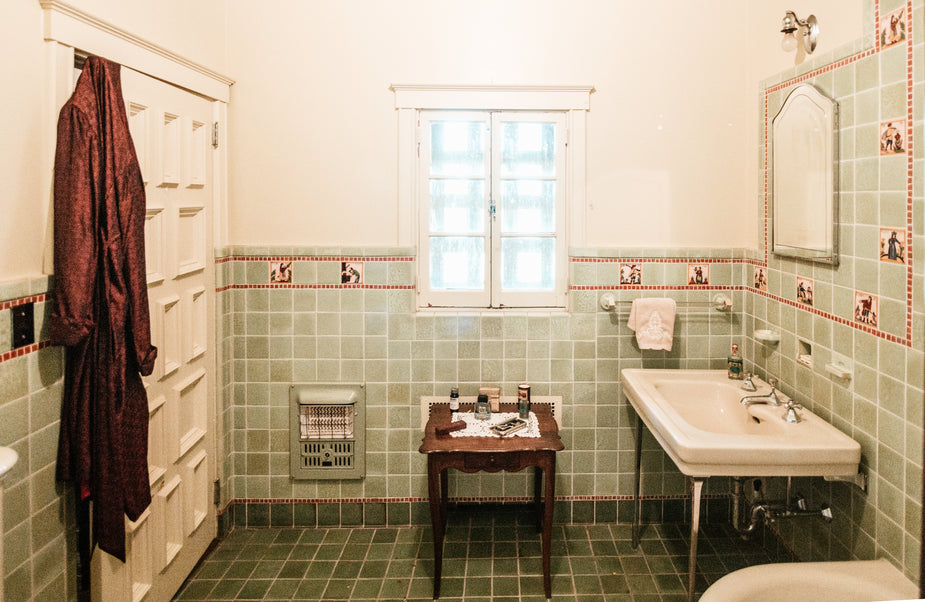 Deciding on the layout of your bathroom is hugely important. If you have a small space to work with, you'll probably want to plan a corner shower that doesn't take up much floor area. Larger bathrooms can be completely redesigned with custom walk-in showers and a bathtub/shower combination that saves space and looks great at the same time.
Consider glass walls or door.
If you're looking to make your bathroom feel larger and more open, consider adding a glass wall or door. Glass walls and doors are great for dividing a small bathroom into separate rooms (think of the glass wall between the shower and sink area). The added privacy can be nice when sharing a bathroom with someone else, too. Glass is also easy to clean, making it an ideal choice for bathrooms without windows.
Install a vanity with legs.
Installing a vanity with legs is an excellent way to save space in your small bathroom. The legs will hoist the vanity off the floor and allow you to place it flush against the wall, making it look like it was built into the room. This is especially important if you have limited space and can't afford a large vanity.
Vanity cabinets with legs provide stability as well as look great. Traditional vanities are often supported by short stubby legs that don't always provide enough support for heavier pieces of furniture or large countertops. A vanity cabinet with four longer legs will be much more stable than one without them, giving you peace-of-mind that your bathroom won't collapse during use!
If space isn't such an issue in your bathroom but aesthetics are, then consider getting this type of cabinet because they come in many different styles—more than just wood colors—and can also be used effectively in other rooms throughout your home (or even outside!). They may cost more than their non-leg counterparts but they'll last longer too so think about investing now rather than later when there might not be any money left over after purchasing other items first!
Find storage in unexpected places, such as inside the wall above the toilet or underneath the sink.
Consider a wall-mounted sink. You'll have to hire a plumber to make this happen, but the result is well worth it: no more bending down to wash your hands!
Consider a wall-mounted toilet. This is also an option for experienced DIYers, as it involves cutting into your existing plumbing and installing new pipes that reach out from under your bathroom wall. The advantage of this option is that you can fit up to two toilets in about three inches of space, which frees up room for other things like cabinets or shelves.
Consider a wall-mounted shower (or bathtub). A glass shower stall mounted on the back wall of your bathroom with chrome fixtures can look stunning in any small space--and will provide more space inside the shower itself than you'd get using an old-fashioned clawfoot tub!
Go for bathroom glass that spans from the shower to the ceiling.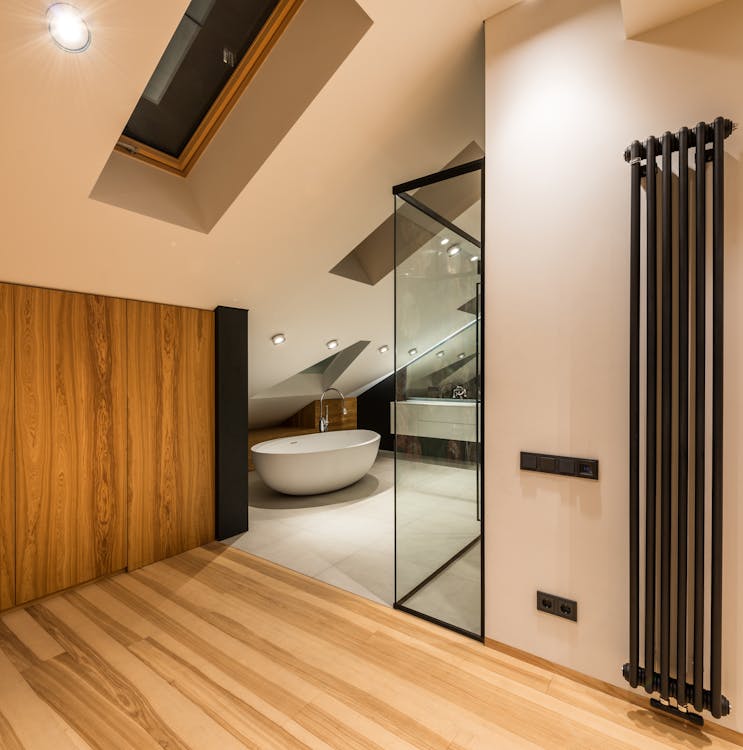 If you have a small bathroom, consider installing glass panels that span from the shower to the ceiling. This will open up your space and provide much-needed light. Glass is also a great way to create privacy when it's needed, but also allows for more natural light to come through when desired. This can help create an atmosphere of openness and calmness in your bathroom that's perfect for relaxing after a long day at work or getting ready for an evening on the town.
Your small bathroom can still be elegant and functional.
You don't have to settle for a small bathroom that is bland and boring. You can create an elegant, functional space in your small bathroom. Aesthetically-pleasing and functional design elements allow you to use the space in creative ways to benefit both your health and your home's value.
You may feel like you need more room than what you have now, but it's possible that a smaller space could work better than larger ones for your needs. In fact, here are five reasons why smaller bathrooms tend to be more functional than their larger counterparts:
They take up less square footage of floor space—this means they'll be easier to clean and maintain over time since there won't be as much mess or clutter around them all the time (and if there is, cleaning up after yourself will only take 10 minutes instead of an hour). This also means less wear-and-tear on the floors themselves (you'll install less expensive carpeting throughout most rooms instead).
They're easier for guests who aren't familiar with where all these different items belong (you won't have any trouble finding all these things when someone drops by unexpectedly). This also makes it harder for people who want revenge against us somehow; they know how important it is not just emotionally but also financially so that we don't have those extra expenses due this sudden change."
If you think about it, your bathroom should be one of the most elegant rooms in your home. It's a place where you can relax, refresh and get ready for the day. With these tips, we hope that you can create a beautiful and functional space that reflects who you are as an individual.
 Keywords:
Small bathroom
Feel bigger
Luxurious
Tips
Layout
Glass walls
Glass doors
Vanity with legs
Storage solutions
Spa-like retreat
Elegance
Functionality
Maintenance
Organization
Serene
Personalized
Oasis