If you're looking to remodel your kitchen, or just wanting to make some changes to the island, the kitchen trends of 2023 offer both inspiration and ideas. Here are some ideas for how to go about doing it:
Light colors and modern styles
Light colors and modern styles are in. When it comes to your kitchen, you can't go wrong with white, cream or beige in the walls and floors. Choose a color scheme that complements your furniture and accessories. The use of steel and glass cabinets also works well with this style because it adds to the clean lines of the kitchen island. If you want more light in your room, opt for an open floor plan that makes use of windows as much as possible.
The stainless steel countertops feature a sleek finish while providing ample space for food preparation and storage on both sides of the island; they're also paired with matching stools that match each other perfectly without being too matchy-matchy—they even have coordinating backs!
Farmhouse style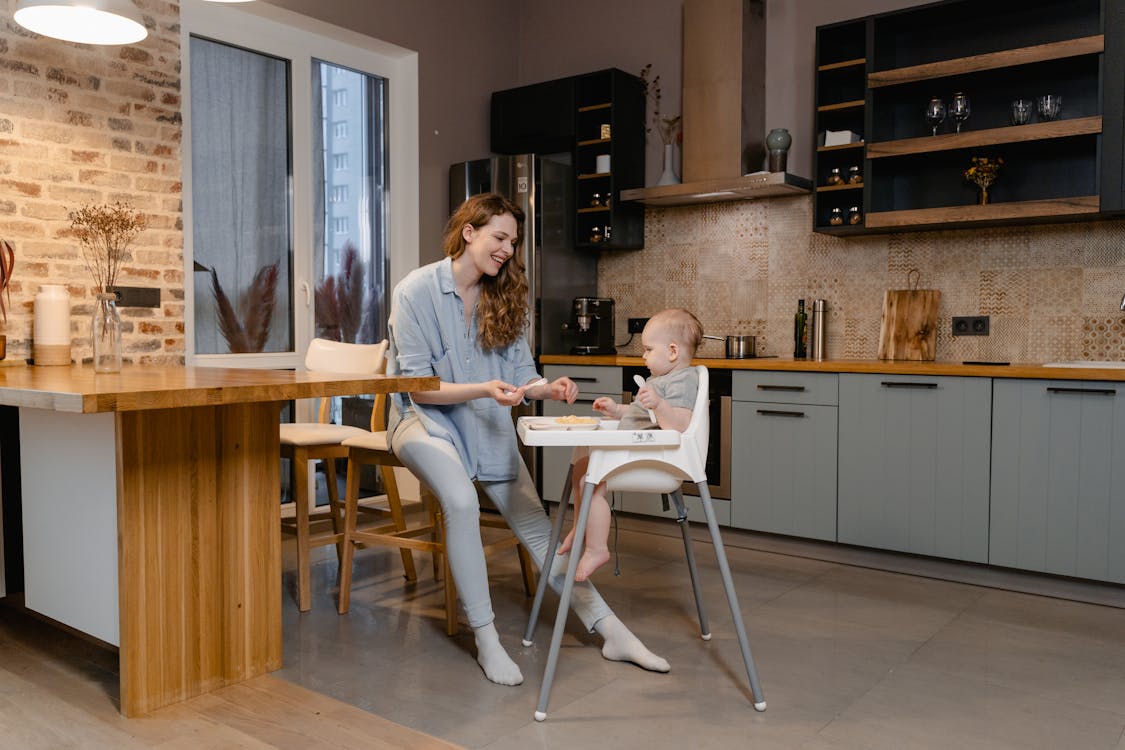 The farmhouse style is a classic look that can add warmth to any kitchen, cabin or cottage. It's also a good choice for people who want to go with a rustic feel. This style can be done in many different ways, from simple and modern to elaborate and ornate. Farmhouse kitchens are usually made of wood or metal; both materials complement the rustic theme well.
Artisan details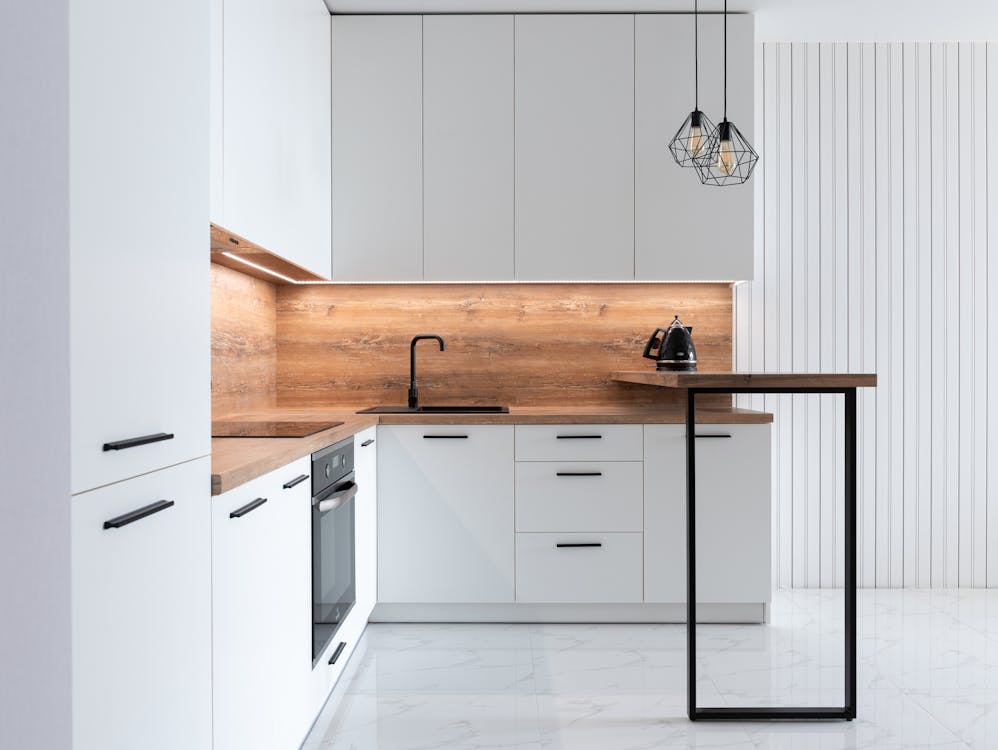 Artisan details are a great way to infuse an existing kitchen with personality. If you have the budget and the space, it's worth the investment to customize your island in a way that will really stand out. Here are some ideas for adding artisan details:
Use reclaimed wood for custom cabinets or shelves
Install handmade tiles on your backsplash or countertops
Add metalwork as accents, like handles, hinges or lights
Use stone features such as pillars and columns
Industrial elements
Industrial elements are all the rage these days, and they can add a bit of edge to your kitchen island. It's important to pick the right industrial element for your space: metal is great if you want something sleek, while concrete might be better suited to a rustic-style kitchen. Wood is also an excellent choice (and can add warmth), but it's important not to overdo it—any more than three or four different materials and it becomes too busy. By mixing up these textures and finishes in different ways, you can create focal points throughout the space that highlight its overall design theme without looking too busy or cluttered.
Waterfall islands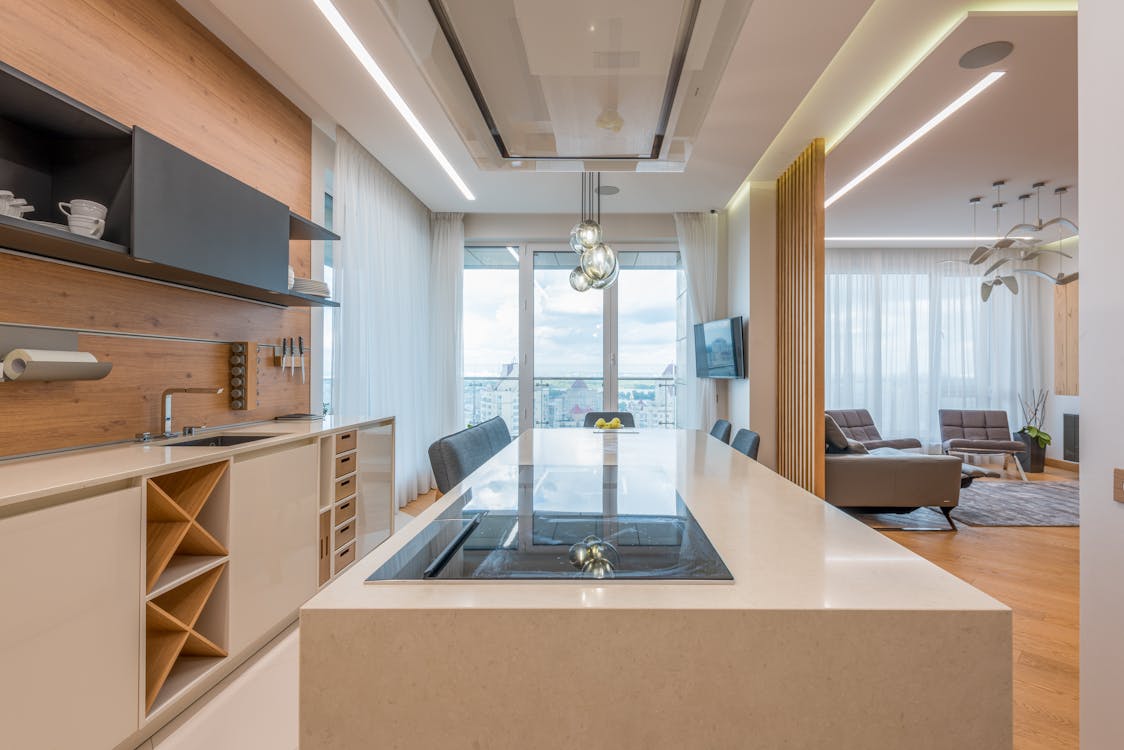 You may not have heard of waterfall islands, but they're a new trend in kitchen design and are quickly gaining popularity.
Waterfall islands are good for any style of kitchen. They're a great option for smaller kitchens because they can be used to fill up the space and give it more room.
You can use this type of island in any style of kitchen: Traditional, modern, farmhouse or coastal.
Mixed materials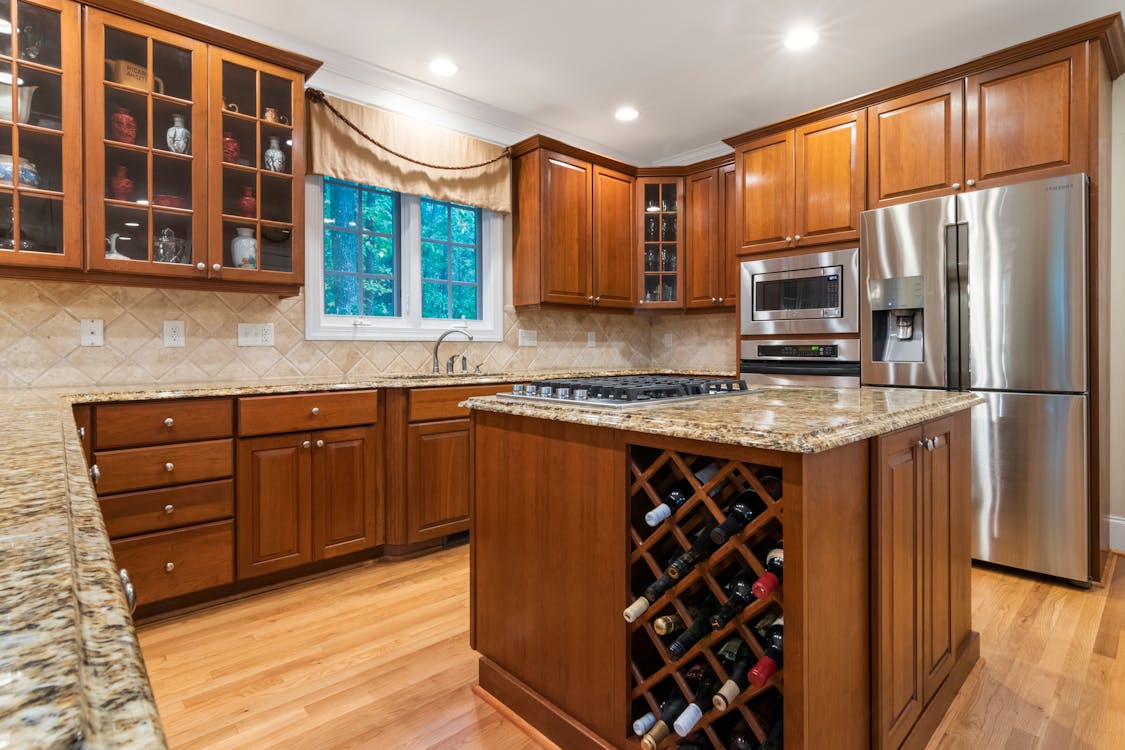 Materials and colors are an important part of creating a unique look for your kitchen island. For example, you could use a combination of different materials like metal, wood and stone. You can also combine different colors of the same material to create visual interest in your kitchen island. If you want to do this, make sure that the color combinations complement each other rather than clash!
Another way to play around with materials in your kitchen island is by incorporating multiple materials in one space or area. For instance, you could use stone as an accent on top of a wooden countertop - that would look amazing! However if you plan on doing this then make sure that those two materials are compatible (i.e., not prone to staining).
There are many inspiring looks for kitchen islands.
There are many inspiring looks for kitchen islands. Kitchen islands come in a wide range of styles, colors and materials. They're also a great way to add extra counter space when you don't have it.
Kitchen islands can be used to store food or appliances you use often in your kitchen, like the microwave and coffee maker. If you like having guests over all the time, consider adding an island that has seating around it so people can hang out while cooking together!
We hope you enjoyed learning about these kitchen island trends. Now it's time to start planning your own kitchen island project!