The Turkish people take their bath and hand towels seriously. This is why Turkish bath towels have the reputation of being some of the best in the world. But you can't just buy any towel from someone who says it's made in Turkey. Here are the best places to buy these Turkish cotton towels and what you should consider when purchasing them:
Look for an authentic seller.
Many manufacturers and stores will claim that they sell the best Turkish towels, but only a few will deliver in terms of quality. Turkish bath towels are made with tightly woven Turkish cotton, making them absorbent and durable. So, when looking for a shop to buy your bath towels, make sure that you check on the quality of their towels first since not everything that says made with Turkish cotton are authentic Turkish bath towels. You can find the best towels in online stores, hotels, and local shops if you visit Turkey.
Look for 100% Turkish cotton.
If you ask any local seller in Turkey, the secret to a good Turkish bath towel is the 100% Turkish cotton that it's made of. Think about these Turkish bath towels as well-crafted artisan pieces that are hand-loomed in Turkey. So, anything that's not done the way it's locally done in the country should not be considered authentic. Look for the 100% Turkish cotton mark and purchase only from a reliable shop.
Look for the right style.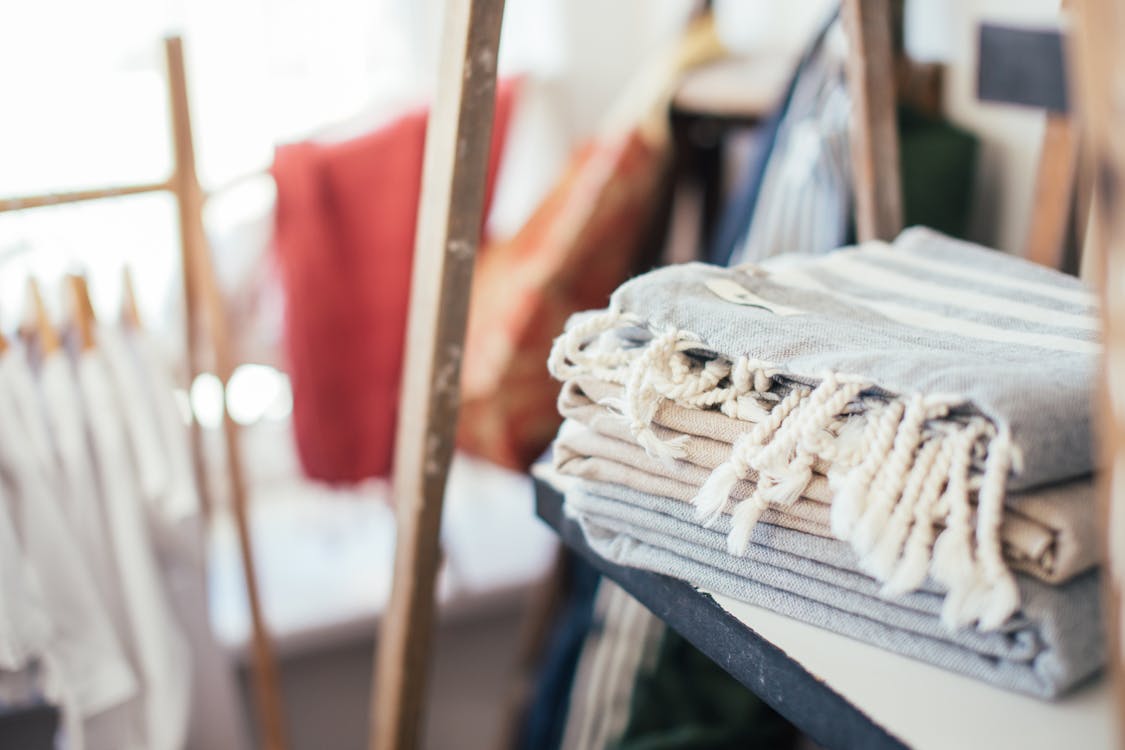 Turkish bath towels come in a variety of designs and styles, so you need to choose one that fits your needs the most. Try to browse through an online store or visit a local shop to see your options before deciding the right ones that suit you the most.
Look for the right weight.
One of the most significant factors that can tell you whether a Turkish bath towel is authentic or not is its weight. Turkish cotton is heavy, so you can expect Turkish bath towels to be heavier than your average towel. According to experts, Turkish towels that weigh less than 11 oz. are usually not made with 100% Turkish cotton.
You should also keep in mind that after the first wash, you'll lose at least 4 inches of your towel due to shrinkage. So, if you need a big towel, go for the biggest one available so that it's still the right size, even after some shrinkage. To know how to properly take care of your towel, make sure to check our blog!
Turkish beach towels are definitely worth the upgrade. Whether you're using it for your home or gifting it to family and friends, an authentic Turkish beach towel is sure to deliver on all fronts in terms of quality, efficiency, and durability.
So, visit an online store that has a wide variety of the best Turkish beach towels to choose the best items that you'd want to put in your own home or give away to the most special people in your life. Contact us if you need to learn more about the benefits of the best Turkish towels for your kitchen, bath, head and face, beach adventures, lace table runners, and more. Visit GRIDAL Store's Bath & Beach Towels Collection and choose one that suits your needs!